Our Writers
Allyn Giddens | Editor-in-Chief of Joyful Life Tools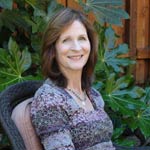 Allyn Giddens has been an educator for 25 years.  She is passionate about animals, writing, reading, and learning.  She enjoys studying about intuition, animal communication, spirituality, and healing.  Allyn studied Reiki, a form of energy healing, and became a Reiki Master.  She volunteers with social therapy dogs and assists others who wish to work with their dogs.  She also designs crystal and gemstone jewelry.
Delphine Adams | Attorney, Reiki Master, Passionate About Journaling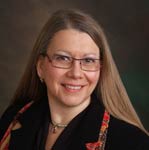 Delphine S. Adams is an Attorney, Mediator and Real Estate Broker residing in Sonoma County, California. In addition to these traditional career paths, Delphine, an avid reader and life-long student, has studied Reiki, beginning with a Reiki I class with Marla Steele in September 2004. In April 2010, Delphine was attuned a Reiki Master. She has also studied Tae Kwan Do, earning her First Degree Black Belt, Matrix Energetics, a healing practice pioneered by Dr. Richard Bartlett, and has taken classes in Animal Communication, Medical Intuition and Reflexology. Delphine's passions include writing, including journaling, gardening and learning, particularly about intuition, communication, spirituality and healing. Delphine loves to share her knowledge in the form of Reiki, coaching and presentations.
Nikki Cuthbertson | Intuitive Healer, Animal & Spirit Communicator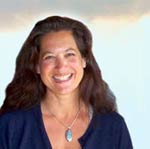 Nikki is a transformational intuitive healer. Her private sessions and workshops focus on providing spiritual and practical guidance. Her holistic approach includes animal and spirit communication, energy work, and the use of plants and gems to heal the body and clear the mind.
A 20-year career as a critical care nurse laid the foundation for Nikki's deep understanding of the healing process. Experiences during this period led her to question the nature of healing, and the true meaning of "being healed." She immersed herself in alternative and holistic modalities, including Yoga, meditation, Reiki and the use of flower essences. On this path, Nikki discovered her intuitive-abilities and talent for reading the subtle body of living beings.
Marla Steele | Pet Psychic, Intuitive Healer, and Reiki Master

Marla Steele  appears monthly on hometown radio station KZST FM in Santa Rosa and several other radio and television shows around the country.  Marla has also released a CD, Animal Communication Journeys, to help people send and receive telepathic pet messages.  Most recently she created Animal Chakra Reference charts and launched the Pet Talk Blog.
In her work, Marla combines the gentle healing touch of Reiki with flower essence therapy and intuitive communication to bring a sense of peace, balance, and vitality to all living beings.  In addition to her regular healing and psychic work with clients, Marla teaches classes in Reiki, animal communication, intuition, and healing.  She is a passionate animal welfare advocate often donating her time at animal charity events.
Want to Write for Joyful Life Tools?
We are currently in the process of organizing our team of regular and feature writers to be published in the Joyful Life Tools Inbox Magazine and on our website.  If you are interested in being published by Joyful Life Tools and feel your subject of interest complements are offerings, please contact us here.